Work experience
Product, UX/UI Design
Product/Visual designer Amsterdam area
December 2018-now
I consulted tech startups to assess current products and provide design solutions to solve user needs and business challenges through user research, information architecture, interaction design, visual design and prototyping.
Fluent in both quantitative and qualitative data to solve problems.

Responsible for user research, information architecture, interaction and visual design, prototyping and user testing for web and mobile products.

Experiences in collaboration with product managers, business partners and engineers to help define product requirements and roadmap

Always led initiatives to define animation guidelines and design micro-interactions for UI.
Product designer Bitnorm
February 2022 — Now
Actively prioritize the product backlog and coordinate planning with Product Managers and using best UI/UX practices,
Define the overall strategy for UI/UX, the roadmap to achieve user needs and maximize the value of what is delivered,
Identify issues and develop a solution that enhances productivity and provides a solution within a new strategic direction,
Leverage a human-centered design process to deliver an easy-to-use user interface and user experience,
Work with stakeholders to identify requirements and understanding of project goals, research of current trends and best practices in Web 3.0 to drive and validate design decisions.
---
Digital designer/co-founder at printmakerslab.com
June 2020 — Now
As a digital designer, I established and managed a digital design agency in collaboration with a group of designers from different countries. Our company aims to assist companies in brand development. We successfully worked with India, Dubai, Netherlands, Singapore, Germany businesses and digital agencies. My main work was to create and redesign personal and companies websites and support clients websites (ux/ui plus DTP)
---
Product designer Driveways BV, Amsterdam
April 2019 — August 2020
As a product designer, I was responsible for main dashboard and also take part of the development of our two (B2B, B2C) websites and worked with the team who created the company's hardware. I created 2 landing pages and concept of dashboard with 16 unique pages with style guides and working prototypes plus all marketing materials.
---
UX/UI teacher CMIDS school,
India, Pune
September 2020 — March 2022
I developed an author's course on UX/UI design for students with zero design experience with 60 hours of theoretical and 60 hours of practical materials. Students who graduated from my course successfully found work as an ui/ux/graphic/visual designers in Moscow, Dubai, Uzbekistan, India.
---
Previous Professional Experience
— August 2018
Graphic design, management, marketing, SEO, private entrepreneur in sales.
Also I had projects with Q-Music, digital agency in Dubai, published kids book.
Education
Bachelor in Computer Science
Selected projects
Quick view on UX/UI and product design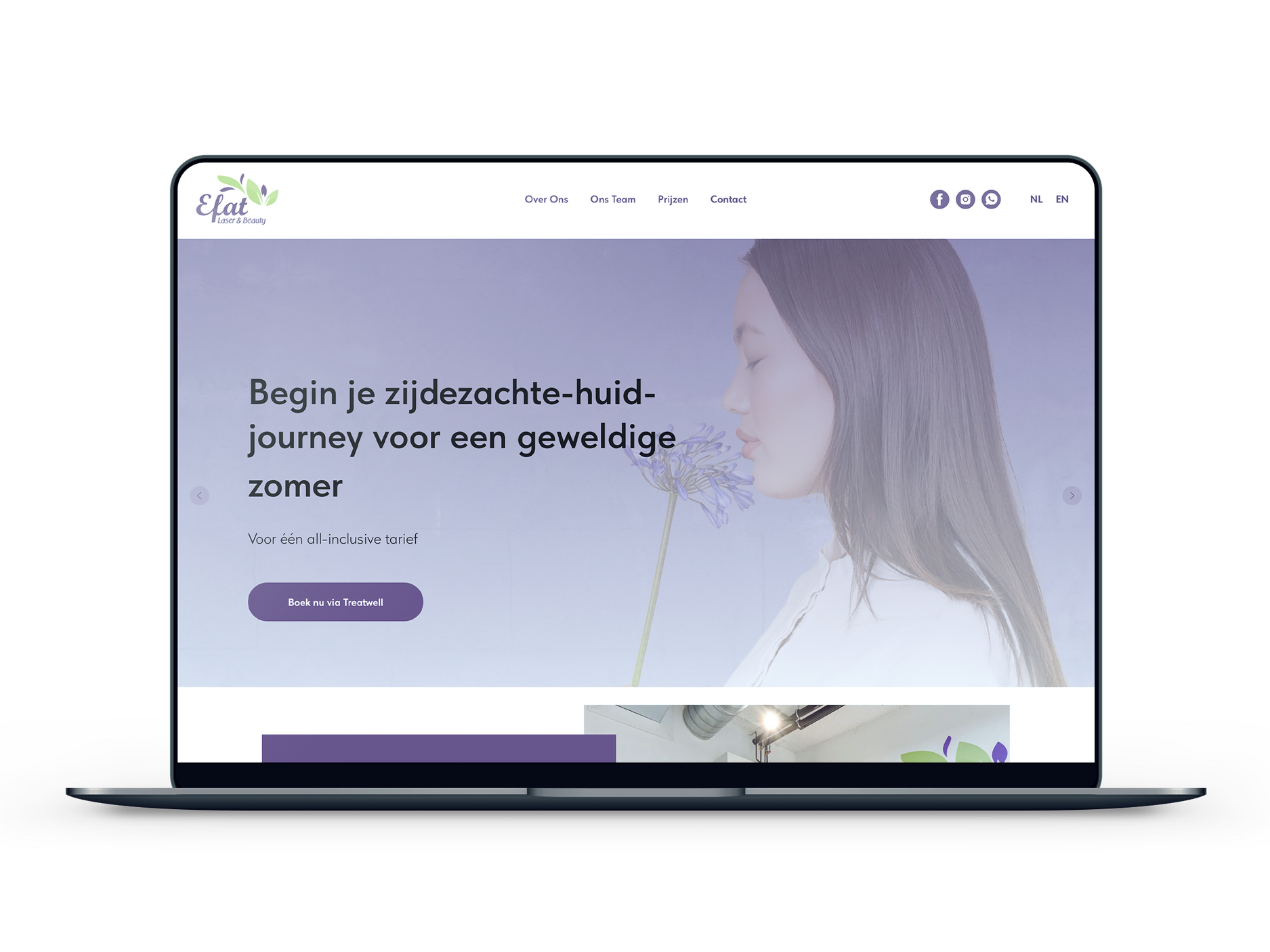 UX/UI Design for efatlaserbeauty.nl
After a brief questionnaire with the client was made the decision to create a landing page to help users with a booking with redirect on existing booking system - treatwell. Read more in case study
Redesign for endorphinenailbar.nl
Redesign following brand book and moving from WordPress to no-code website platform.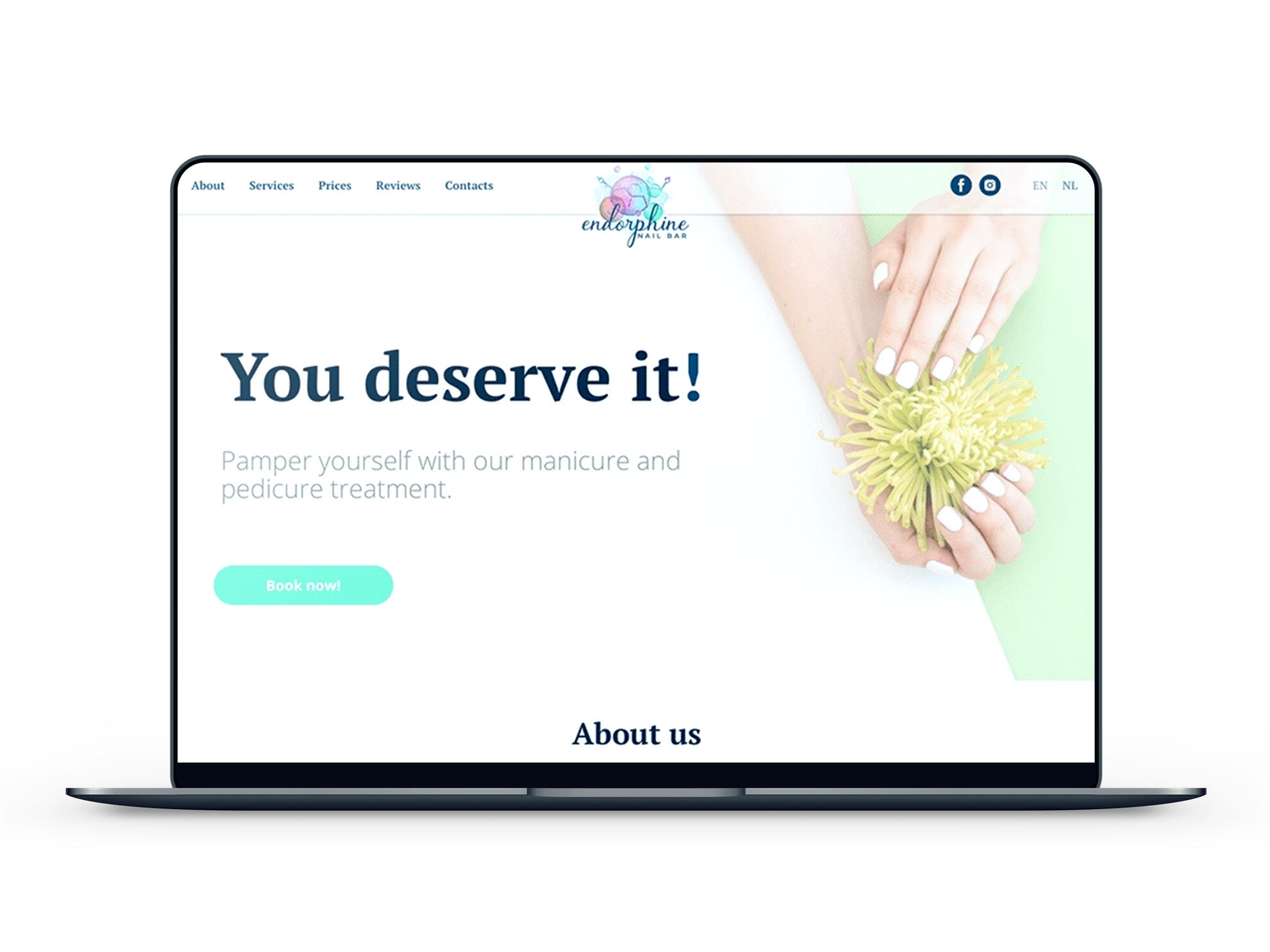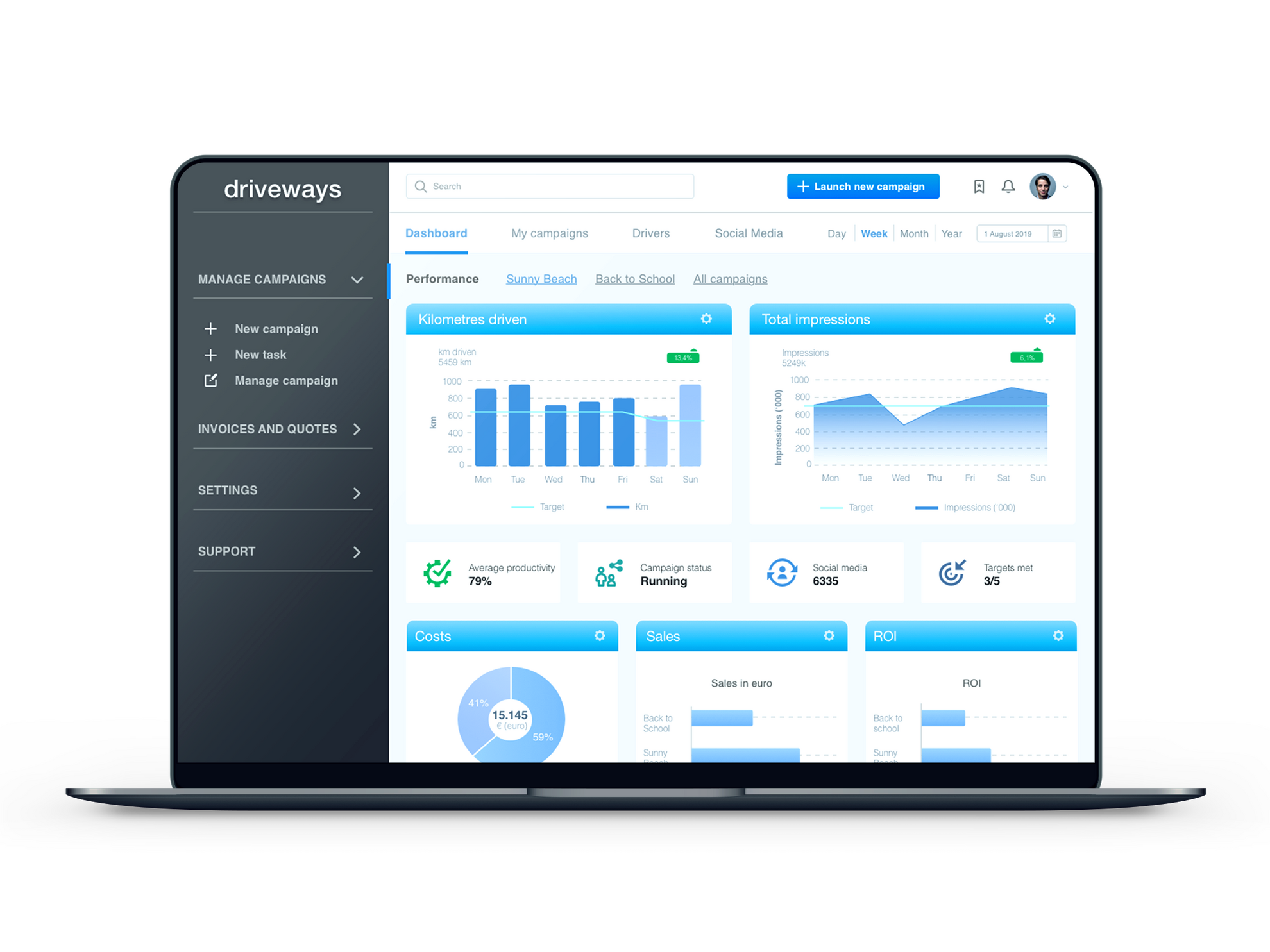 Product design
UX part for this on-vehicle advertisement platform was made with a team and I can't show it online. But you can check UI part.
Visual Design Illustraton

UX/Prototyping

UI Design

No-code Development

User Research

Usability

User Personas

Grid Systems

Typography

Color Theory

UI Kits
Wireframing

User flows

Mockups

Decision Mapping

Prototyping

Basic Front End Coding HTML/CSS

Empathy

Communication

Collaboration

Flexibility

Collaboration
Sketch

Figma

Adobe XD

Zeplin

Avocode

Miro
Affinity Designer

Marvelapp

Principle

Procreate

Invision

Notion
Adobe Photoshop

Adobe Illustrator

Adobe InDesign

Google Docs

IconJar
Personal Skills
Able to grasp new design concepts quickly and efficiently

Self-motivated but social

Creativity. Having the ability to provide clear examples of innovative solutions and come up with novel ideas, concepts or designs

Multitasker with strong problem-solving skills

Always on time

Adept at dealing with multitudes of information and data, some nearly identical, without any mistakes or omissions

Deadline-oriented and efficient, possessing strong time management skills

Up-to-date with emerging design trends and technologies, eager to learn and share with the design team
Didn't find what you were looking for?
There is a summary to finalise my CV
My name is Eugenia. I am Ukrainian living in The Netherlands, Almere, for the last 10 years. I'm an UX/UI/Visual/name it designer proficient in the practical designs of mobile, web, applications and dashboards for B2B, B2C, digital agencies and private enterprises.I have 3+ years of experience in designing physical experience and solving user problems, working freelance and part-time for top national and international clients like Q-music, Driveways, etc.On the personal side, I spend my time in fulfilling and relaxing pursuits such as sketching, painting, cycling and craft-making.I've got my Bachelor degree in Computer Science at Kyiv National University of Construction and Architecture, so digital design tools were part of my daily life from university times. UI-Kits I created are published on the best design resources websites.I enjoy connecting with people and I am open to interesting work offers from clients worldwide, that's why I was working a lot with India, Dubai, Singapore, etc. Now when Covid times hopefully finish, I am ready to move forward and start a permanent position in an international company. Can't wait to hear from you.
Need more information? Please send me a quick email and we can take it from there.
+31 61 0869191
Almere, Netherlands, permanent work permit.
*All rights reserved. 2022 Eugenia Prokofieva